Coriolis Effect Maze - Tornado Forming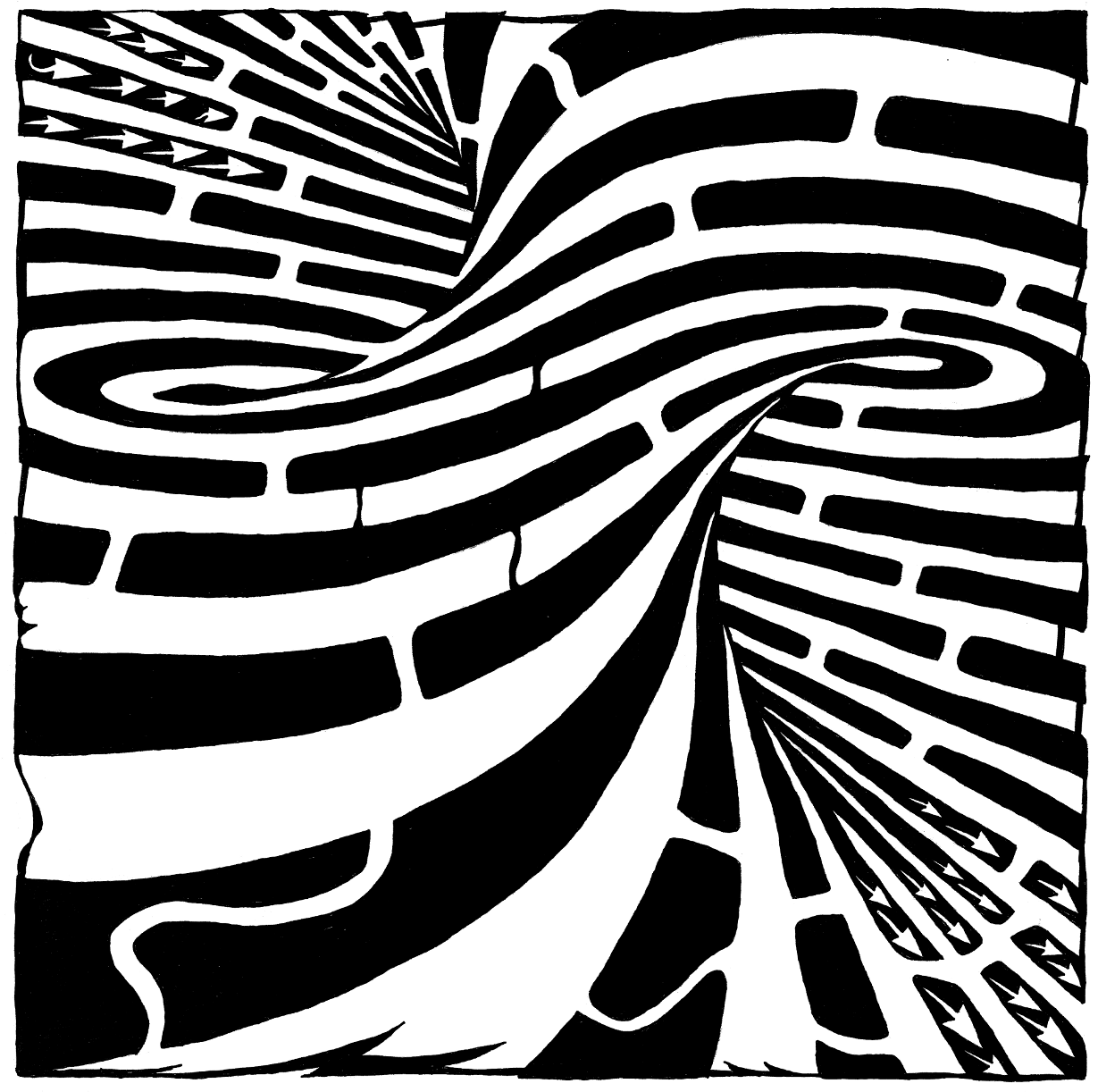 Maze of a twisted and warped time-space.
This maze should be fairly easy for you to solve but if you can't,
then you can find the
solution to the twisted and warped maze
Top four-teen places to download the Twisted and Wraped Maze

The Coriolis effect is a strange phenomenon of our globe shaped planet. As objects are hurled at speed toward the north or south, their trajectory bends as the projectile flies because the earth's rotation gives every atom of our world and existing speed which alternates with latitude. This maze celebrates and draws inpiration from this concept and illustrates the formation of a tornado.
one cool thing about teh Coriolis effect, it is reversed when you cross the equator. Bathtubs and sinks and toilets swirl the opposite direction in the southern hemisphere as they do in the northern hemisphere. And if you were on an airplane and ran the sink as the plane crossed the equator, it would stop swirling at some point and then start swirling the opposite direction. WILD!